Chiropractor Bend for Effective Care
Heal Naturally at Craig Chiropractic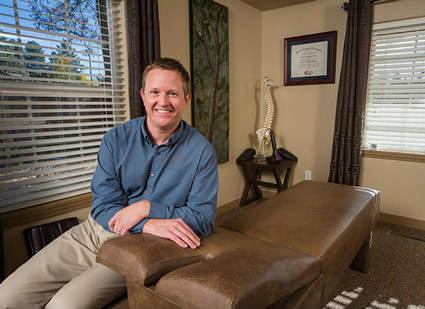 Whether you've been putting up with persistent pain for far too long or simply want to feel great naturally, we're here to help at Craig Chiropractic. Caring and compassionate, Bend Chiropractor Dr. Jeff Craig is committed to helping his patients live their best lives free from discomfort.
A Warm, Welcoming Environment
We're not like a traditional medical practice that may have a more sterile type of environment. Our practice is warm, friendly, casual and homey so you'll feel completely at ease and never intimidated when you're receiving chiropractic care. Dr. Craig demonstrates a high level of integrity and talks with his patients as though they are his neighbors working in the yard.
Your Health Partner
Chiropractor Bend, Dr. Craig will take the time to listen and will tailor his care to your unique needs. He'll find out what your goals are. He is here to help you as much or as little as you want to be helped. How often you come in for care is always your decision. You'll never feel pressured to come in for a certain number of visits. We always have your best interest in mind, and remember how often you come in for care is always up to you. As a complement to chiropractic care, massage therapy is also provided in his office.
Get Started Today
If you'd like to live your best life, pain-free, contact us today to schedule an appointment. We accept insurance, including Medicare and Medicaid, and offer free consultations. Book an appointment today! (541) 330-6581