Effective Sciatica Treatment in Bend
Welcome to Craig Chiropractic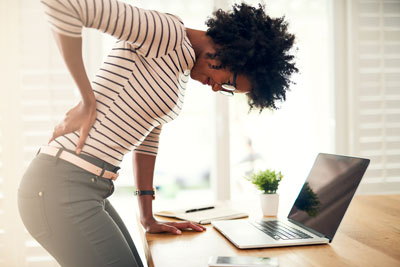 Sciatica is caused by compression on the sciatic nerve and the pain can be excruciating. The low back pain that radiates down the back of the leg can be debilitating.
At Craig Chiropractic, we understand how discouraging it can be to complete even the simplest of daily tasks with this pain and we are here to alleviate your sciatica.
Sciatica Pain Relief Without Surgery
Dr. Craig has helped many patients experience sciatica relief without surgery. We employ natural, noninvasive chiropractic techniques to treat this chronic ailment.
Our methods are safe and effective, quickly relieving your sciatica pain and allowing you to life free from pain.
Our unique approach to care gets you out of pain quickly and helps the body heal itself naturally to prevent future flare ups.
Take advantage of our New Patient Special for just $40 – call (541) 330-6581 now!

Special Offer For New Patients
For just $40, you can get a consultation, examination, your first chiropractic adjustment and an infrared heat massage therapy bed session.
Your health is priceless. Contact us today at (541) 330-6581 or book an appointment online.

Sciatica Treatment For Everyone
Our office is friendly and accommodating, and children and adults alike love our care.
Our practice is conveniently located and offer same-day appointments. We also offer a $40 New Patient Exam, free consultations, accept Medicare and most insurance plans making chiropractic care accessible for everyone.

You Don't Have To Live In Pain.
Call Us Today! (541) 330-6581

Experienced Sciatica Chiropractor in Bend, OR